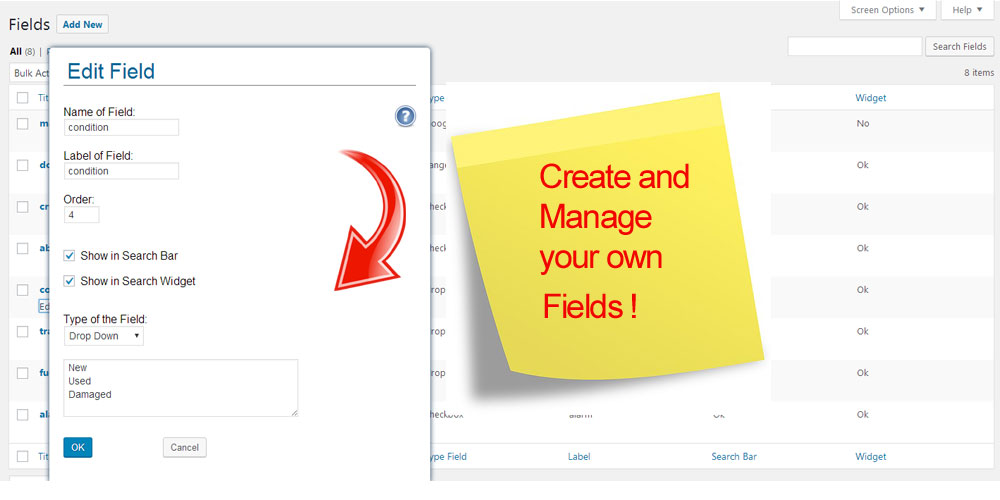 Description

WordPress Multi Dealer and Real Estate Agency/Agent year 2021 (dealership) is a WordPress plugin highly customizable, open source and user friendly that allows dealers an brokers to manage yours products and inventories. It is a powerful tool to create and handle custom meta boxes (meta data) and custom post fields for WordPress without coding or another plugin or add on. If you don't know what is metaboxes, no problem. Just install and use our plugin to show and sell yours products and forget about.
It provides to dealers and real estate agencies and site owners with an Admin Panel
that gives you control over the content and product listings.
You don't need another plugin or extension (neither coding) to complete the job!
Real Estate Agency, Cars, Trucks, Motorcycles, Scooters, Boats, Campers, RVs, Motorhome, Travel Trailer, Trailers, Lifts, Trator, Forklift & Lift Truck, Snowmobile, MotoSnow, Snow Motorcycle, Motorbike Motor Full, and even Aircrafts, Jets Aircrafts, Helicopters, Turboprops, Charter, Airplanes, Aerotrader AirPlanes.
Articulated Trucks, Dozers, Draglines, Drills, Electric Rope Shovels, Excavators, Loaders, Industrial Machinery, Diesel driven air compressor, Eletric Power Generator. Agriculture Equipment, Heavy Equipment, Forestry Equipment, Mining Equipment, Healthcare, dental and lab equipment, Asphalt and Concrete Pavers, Cranes, Crawlers, Punch Presses, Trenchers, Press Break, EDM Machines, And much more…
Really built for Dealer business not for Classified Websites
Demo Site with Demo Video – 3 Min
Compatibile with WordPress 5 and Gutenberg
Add yours own fieds and names (no limits)
Customized Search Bar
Range Slider for Price
Compatible with WordPress 5.3
Fully responsive
You Can manage also Makes and Locations
Multilingual (and Multicurrency) support
English and French files included
3 widgets (recent products, featured products and products search)
Gallery and slideshow at product's page
Unlimited colours setup to match your site theme.
Box to include CSS customized stuff.
Call to action button with jQuery form at products's page.
A lot of shortcodes
Search Products
Last Products
Featured Products
Gallery or List View Template for Show Room Page
2 Templates: List View and Gallery
Google Maps
and much more
Support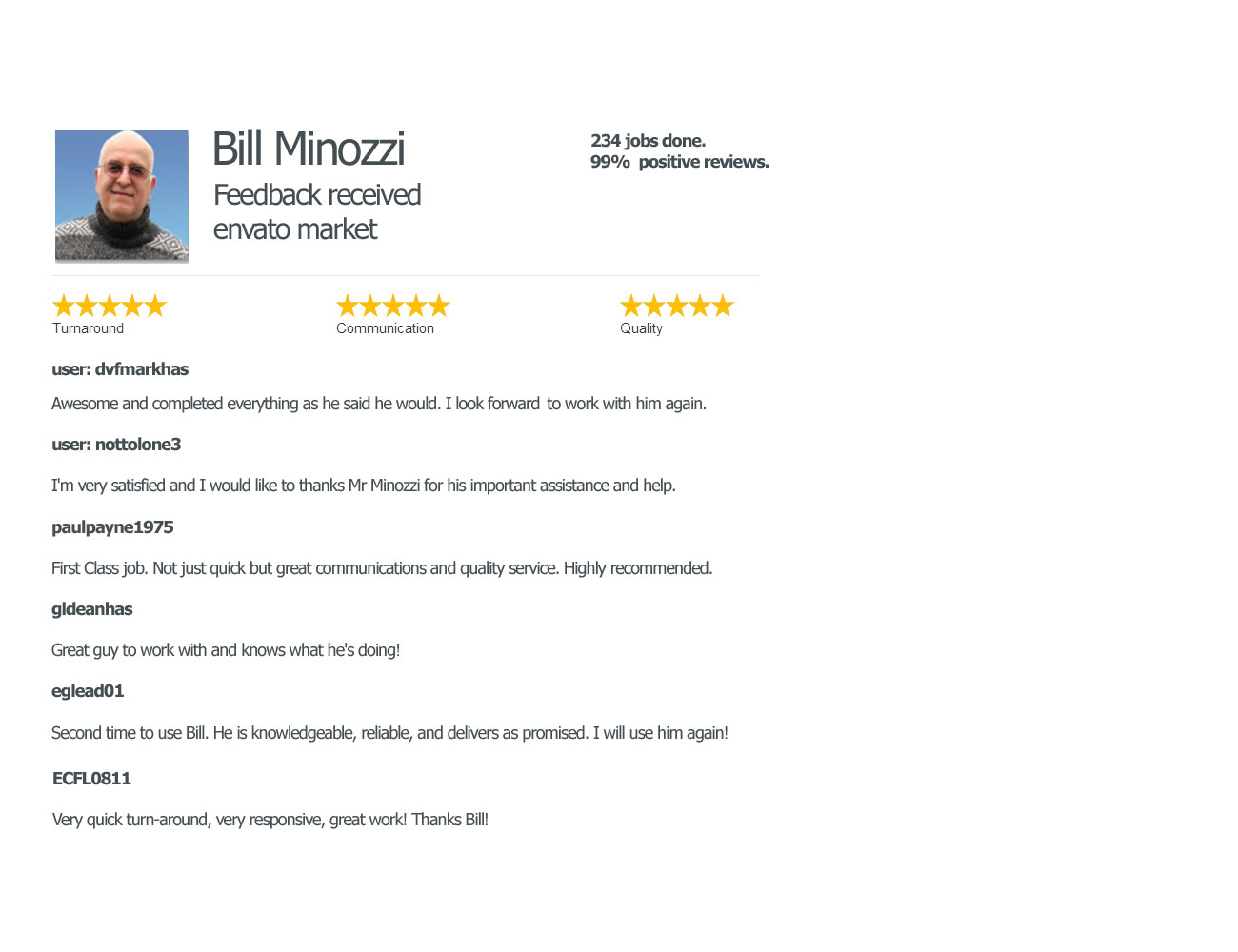 You can see all feedbacks in my profile page.
Tags
Real Estate Agency, Cars, Tractor, Trucks, Motorcycles, Scooters, Side-By-Side, ATV, Utilitie ATV, Boats, Campers, RVs, Motorhome, Travel Trailer, Trailers, Lifts, Trator, Forklift & Lift Truck, Snowmobile, MotoSnow, Snow Motorcycle, Motorbike Motor Full, and even Aircrafts, Jets Aircrafts, Helicopters, Turboprops, Charter, Airplanes, Aerotrader AirPlanes.
Articulated Trucks, Dozers, Draglines, Drills, Electric Rope Shovels, Excavators, Loaders, Industrial Machinery, Diesel driven air compressor, Eletric Power Generator. Agriculture Equipment, Heavy Equipment, Forestry Equipment, Mining Equipment, Healthcare, dental and lab equipment, Asphalt and Concrete Pavers, Cranes, Crawlers, Punch Presses, Trenchers, Press Break, EDM Machines,
Change Log

Version  7.3 2019-11-12 -  Small improvements.
Version  7.2 2019-07-18 -  Added Make Control.
Version  7.1 2019-03-14 -  Added Template List View.
Version  7.0 2018-11-26 -  Improved Support to Gutenberg and WP 5
Version  6.9 2018-11-16 -  Support to Gutenberg and WP 5
Version  6.8 2018-08-13 -  Improved Help and Search Form
Version  6.7 2018-05-11 -  Minor bug in .js file (edit fields)
Version  6.6 2018-03-25 -  Minor and Security Improvements.
Version  6.5 2018-01-18 -  Minor and Security Improvements.
Version  6.4 2017-12-31 -  Security Improvements.
Version  6.3 2017-12-30 -  Security Improvements.
Version  6.2 2017-12-16 -  Minor Improvements.
Version  6.1 2017-12-15 -  Improved CSS and fixed small bug in Search Widget.
Version  6.0 2017-11-15 -  Improved security.
Version  5.9 2017-11-15 -  Option to Disable Contact form.
Version  5.8 2017-11-14 -  Pagination minor bug fix.
Version  5.7 2017-11-11 -  Improved Checkbox Search.
Version  5.6 2017-11-09 -  Improved Search Bar Design
Version  5.5 2017-11-04 -  Minor Bug fixed slider position.
Version  5.4 2017-11-03 -  Portuguese language file included.
Version  5.3 2017-10-31 -  French language file included.
Version  5.2 2017-10-26 -  Increased Room for Meta Box
Version  5.1 2017-10-25 -  Improved theme Layout
Version  5.0 2017-10-04 -  Initial Release Version Pro