WooCommerce Advance SMS/Text Notification — Take your customer service to the next level with SMS
Notifications. You can send and receive a text notification to customers on new orders, order status updates, and bulk SMS. These texts could be between Admin, seller, and customers. You can choose different SMS gateways of your choice.
WhatsApp product inquiry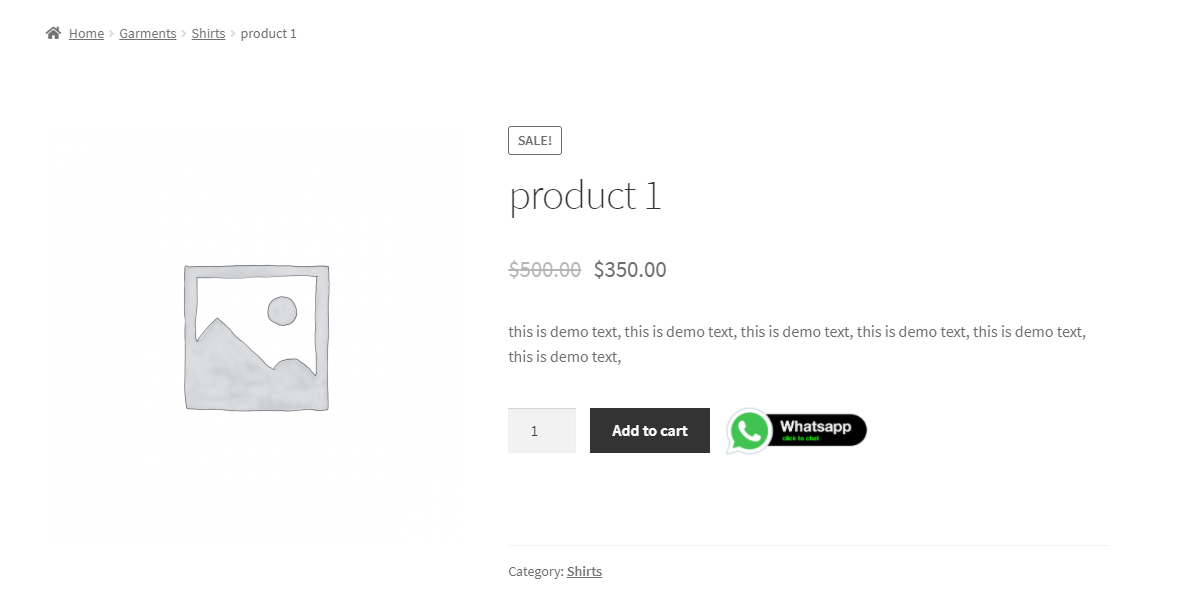 WooCommerce Advance SMS/Text Notification is a modern multivendor and single shop woocommerce Extension. If you want to get notified and also your customer to be notified via SMS after placing an order or order status update it is for you. Buyer, Seller, and Multiple admins can get SMS notifications after an order is placed or the order status is been changed. SMS notification options can be customized in the admin panel very easily this plugin also support 3 major multi-vendors(Dokan, WCVendors, WC-MarketPlace).
Main Features
Store Owner can choose different SMS gateways.
Support multiple Admin numbers.
Multiple SMS Templates for Admin, Vendor and customer.
Support more than 10 order status.
Choose multiple event which will trigger SMS message on each order status.
Mass Messaging to customers, custom number or choosing CSV file by country, product, date range registered and order amount.
OTP on user registration
Multivendor Support:
Gatways:
Smsalert.co.in (India)
Msgwow (India)
Twilio
Infobip
Nexmo
TheTexting
GoSMSGateway (Indonesia)
MessageBird
I am open with new features let me know if you have any suggestion for your site.
Version 1.4.1
added : Whatsapp inquiry
some other fixes with code
Version 1.4.0
added : WooCommerce Product vendors support
fixed : API settings
some other fixes with code
Version 1.3.6
Fixed vendor texting issues
Version 1.3.4
Added MessageBird SMS Gateway
Fixed multivendor messaging issue
Optimize the Code and more..
Versnion 1.3.2
Fixed Nexmo Sender ID issue
Versnion 1.3.1
Fixed infobip Sender ID issue
Versnion 1.3.0
Fixed multivendor error
Different api fixes
Optimize the code
Added new api GoSMSGateway (Indonesia)
Added thetexting type settings
Wcvendors nexmo issue
added new gatways
added mass messigning
added OTP on registration form
fixed twilio api
fixed Misc Issues
version 1.1.0
version 1.0.1
version 1.2.0