Home Villas | Real Estate WordPress Theme
₦44,250
Description
Need Online Support or have any presale – Question ?
Contact us via : WhatsApp No : +44 7387 757771
Home Villas Real Estate WordPress Theme by Chimp Studio is one of the top-rated theme. Among so many real estate themes available in the market, Home Villa Real Estate WordPress Theme comes with hundreds of unique features that makes it out of box ready theme for real estate WordPress website. With eighteen different designs, it is one of the most sleek and beautiful theme that has in-built mortgage calculator, most intelligent and advance search filters, geo location search and Google suggestions. Building a website using Home Villa Real Estate WordPress Theme allow admin and users add unlimited properties from front as well as backend. Buyer can schedule a viewing for a property, seller can add documents of his property, add multi units and currency of his choice. Yelp places and walk score feature help buyers select best property as per location. Paid listings, ad banners and ad places help admin earn money from website. With auto expiry of listing on set date, limit on picture and document upload per package, featured listing, top category listing and charge for submission make Home Villa best Real Estate WordPress theme . Home Villa is fully responsive that fits best to every device and screen perfectly. Save search feature allow users save their search filters and get notified through customizable email alerts as and when new similar property is added.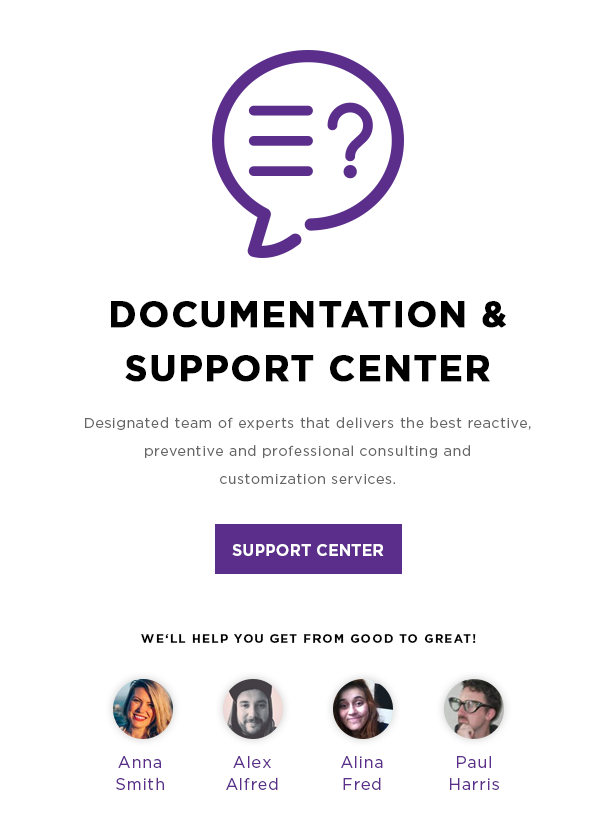 Some of the stunning HOT Features
Add unlimited Property Features
Unlimited Property Photos
Schedule a Viewing
Mortgage Calculator
Property Documents
Property Yelp Places
Property WalkScore
Property Multi-Units
Currency Options
Draw on Map
Team Management
Social Logins for Users
Auto-Share Listings to Social-Networks
Solid Theme-Options
Advance Search Filters
Membership Packages for Agents / Users
Ads Banners
Geo Location Search
Unlimited Property Types
Advance Address Lookup
Google Suggestions for address / places
Fully customize-able Search
Multiple Listing views
Email Listings Alerts
Save Searches
Packages Features
Charge for submissions
Free and Paid Listing
Featured Listings
Listing Expiration date per package
Top Categories Listings
Restrict Number of Pictures upload per package
Restrict Number of documents upload per package
Multiple Payment Gateways
WooCommerce Payment Gateways
HOT FEATURES
Currency Options:
Need to set your desired / local currency in theme? Home Villa Real Estate WordPress theme is fully flexible, you can add your local currency with few clicks only. You can select which currencies to display and this allows your customers to see your products' prices in their selected currency. This value should match the default currency you use in your site.
Draw on Map:
Although the Google Maps API comes equipped with embedding code, many WordPress Theme users feel more comfortable using a draw on map. With Home Villa WordPress theme , the draw on map feature lets you add an infinite number of markers to maps, letting you highlight locations of interest. To further attract visitors to a specific area of your map, you can add colourful polygons and polylines to them, too. The one of best features in theme is Locator. Add pins to mark all your locations and let visitors use a helpful search function to find the nearest one.
Team Management: :
Home Villa WordPress theme offer users managing team within WordPress to streamline day-to-day operations and communications between your team members. Owner can add their team members by using team management system such as Assistant Manager, Controller, Sales, Assistant General Manager, General Manager, and Regional Director of Operations. It works by letting you add members to your team, company position and links of their social profiles for display on your site. You can add unlimited registered users in your team.
Social Logins:
Home Villa Real Estate Theme Social Login feature enables users to login via social networking profiles such as Facebook, Twitter or Google+. It provides social logins option with three powerful social networking sites. Social Login feature comes pre-integrated with theme and is completely free.
Auto-Share to Social-Networks:
Our Real Estate WordPress theme offer a special feature of social share to help expand the number of one's business and/or social contacts by making connections through individuals, often through social media sites such as Facebook, Twitter, LinkedIn Tumblr, Dribble, stumble upon and Google+. Depending on the social media platform, members may be able to contact any other member. Our solution can auto integrate social data into your existing software's such as mail chimp, hub spot, salesforce, google analytics, etc.
Solid Theme-Options:
Home Villas WordPress Theme offers incredible advanced theme options, with easy to use drag & drop page builder option, there are unlimited possibilities. Wide range of theme options provide maximum customization freedom like colours, fonts, headers, footer, logos and much more to help you create a fantastic property website. Buy Home Villa Real Estate WordPress theme , enjoy best customization experience.
Advance Filter Search:
Any search field can be disable/enable in Home Villa WordPress Theme easily. You can use advance search on searching properties and listings. Make it easy for your visitors to find right property by allowing them set different search criteria such as size and price range. User can increase their search accuracy through this feature and this the likeliness of increasing the chance of reaching. It predicts search terms, suggests keywords and even corrects typos. Users, agents / agencies are allowed to save their search combinations to make repeated searches easy.
Membership Packages:
Using our property WordPress Theme , enable front end listing submission and users who wish to list properties to will have to purchase a paid Membership Package with given payment option. You can create unlimited packages, each with an expiration date in x no of days, weeks, months or years. Select the number of listings and featured listings in each package.
Ads Banners:
Online advertising is a mainstay of the modern world. Home villa Real Estate Theme is loaded with most suitable advertising spaces & conventional sizes such as Google AdSense banners, text ads OR your own banner. You can set prices for different adverts via image or code as you want. Ad spaces are determined with a shortcode so you can place them where they look best in your theme.
Adding Advertising banners to your site
Google AdSense ads
Geo Location Search:
Geo location search is based on geographical coordinates and distances. Refine your search to industry related terms or brand mentions based on your geo location. Apart from filtration by geographical coordinates/distances, it counts how many listings are within certain distances from a specific location using radius feature. Geo location search functionality provides search results customized to the user's location. It drops a pin on the map during the creation of listings location process and shows the precise location of the business.
Geo location search settings
Location Search
Default location settings

Property Types:
Have a specific item or a huge number of them? Home Villa WordPress Theme offers unlimited property types to manage your content in a hierarchy. Add as many as property type you want, assign them child categories and show them the way you like. Home Villa is a complete package for a perfect demonstration of property online.
Setting Property types
Assigning categories to property types
Advance Address Lookup:
Home Villa WordPress real estate Theme comes with an advanced address lookup which let you find location on map instantaneously. Geo-locate the property coordinates with single press of a button and display result on a Google Map. You can add country, city and complete address that will be automatically added to your property listing in that location.
Adding Locations
Showing location on Map
Google Suggestions:
Search Suggestions are possible search terms you can use that are related to the terms you're typing. The Autocomplete feature provides suggestions while you type into the field and load suggestions based on previous experiences or real time searches. It supports local and remote records sets (JSON, XML and plain text), uses Ajax method calls, allows to search, sort and match the response query precisely.
Geo location search settings
Adding locations
Advance Filter Search:
Home villa WordPress Real Estate theme comes with advance filter search that expands your default search by adding a range of customized filters i-e keyword search, search autocomplete, geo location search, location search, property types, radius and much more. The possibilities are unlimited. These features will allow you to create a sustainable online visibility for the long run.
Geo location search
Location Search
Advance search filter settings
Multiple Listing views:
Home villa WordPress theme offers users tremendous and attractive views to display their property listings. Different aesthetic views provide users a seamless browsing experience that definitely lure the attention. These views include Grid, medium, map etc.
Using different Listing Views via CS Page builder
Listings Shortcodes
Email Listings Alerts:
Email listing alert is a feature that notifies users about newly available listings and lets them select the listings rightly matched with their interests. The setting for this feature either send alerts the minute a listing has been added / updated, or can send a summary email once a day. It all depends on the frequency user select to be notified.
Save Searches
Listing Alerts frequency settings
Save Searches:
A 'Saved Search' is the search criteria you enter into 'Save a Listing Alert' search panel. it is saved for future use. Save searches notifies you about newly available jobs and lets you select the property rightly matched with your interests based on your searches. Once you've logged on, you can save unlimited property listing searches and receive Alerts when new listings match your saved searches. Your saved searches will then automatically appear in backend, to make searching your ideal property as easy as possible for you.
Email listing alerts
Email Templates
SMTP configurations
Packages:Charge for submissions:
With Home Villa WordPress Theme , it is possible to charge users for using space of your website. You can easily turn this option ON to generate revenues for your corporate listings by charging fees against their submissions. If any registered user on your website wants to ad his listing / property to your website, you can charge for the submission via flexible packages. You can charge any amount, set any number of days for listing expiry and much more freedom. Use Home Villa Theme on your website and add worth to it.
Paid Listing Properties:
In our Real estate WordPress Theme , you can enable Paid Listing Submission option from backend which will make every user pay for each submission. Package are fully customizable; a package can be either free or paid. You can even charge extra fee for the submitted listing to be transformed into FEATURED property (it will always be up with the featured tag in the list). Paid listing property is simple and easy way to charge agent for every submission and featured property.
Featured Listings:
Do you want to charge for property listing submission and monetize your website? Home Villa theme offers stunning feature of "Featured Listing Option" when an agent / user / vendor is creating property listing. Home Villas theme comes loaded with great options to let you use featured Listing Feature. You can charge users to mark any listing as "Featured" to make it appear in the most visible areas on your listing page.
Listing Expiration date:
Home Villas theme comes loaded with excellent feature to set Listing Expiration date for the listing submitted on the website. Every paid listing has expiry date field so you can add expiry date against your paid listing. Listing will automatically expire after the set date so to charge the users again. The said listing would be no longer be available in search. This feature make you hassle free to check the expired packages time manually. It can be changed on the admin and also can be set by the user when he's creating the listing.
Top Categories Listings:
With Home Villas property listing theme comes, you can add number of properties listed for each category and make this category the TOP category and it will always be on top. It helps you create and manage category listings. You can build a top category listing and place it anywhere on your website. This category will stay on top of others and all ads belonging to that category will be shown on top.
Number of Pictures:
Home Villa Theme gives admin complete control over every feature and provides all opportunities to make a full commercial use of website. You can add unlimited number of pictures as you wish for listing to attract your site users' attention. You can add multiple pictures to showcase the view of your property in your listing. Admin can also set a specific number of pictures for each package to be uploaded. It not only users allow user to make their listing detailed but also admin can set number of allowed pictures for each package.
Number of documents:
Home Villa Theme is for property listing and every property listing cannot be helpful without complete details. Home Villa theme takes care of property details and allow users upload detailed document against property listing for its detailed information. User can add unlimited documents with detailed description, documents could include sales proposals, marketing collateral, and legal documents etc. Admin can restrict number of documents for each package too.
Payment Gateways:
Payment gateways are ways to charge users against the listing / property submission. Different countries have different payment gateways. Home Villa theme comes pre-ready for most popular payment gateways. You'll just need accounts and APIs for configurations. Home Villa Theme comes with 4 default payment gateways, Paypal, Skrill, Authorize.net and bank transfer. It is also WooCommerce ready, thus, not limiting you to only number of payment gateways.
SINGLE PROPERTY
Property Features:
Do you want add a long list of features to customize / personalize your property listing? Home Villa "Property Feature" allows you to add extra indicators / features to your listing to appeal more attention from potential customers while they browse the listings. With this feature, you can create a beautiful list of features to display a property listing clearly to match the specific users.
Unlimited Property Photos:
Upload and organize beautiful galleries to showcase every section of property listing. You have full flexibility to add unlimited number of images. Engage your site users to keep their interest attached to your property by adding good presentation via pictures.
Schedule a Viewing:
"Schedule a Viewing" form is conveniently located on the property listing detail page for you to request to arrange viewing for that particular listing. Complete the popup form with full details of your property and your availability, as soon as it is complete, press send message button.
Mortgage Calculator:
Compute your monthly mortgage payment using Home Villa cool mortgage calculator feature. It helps you estimate what your mortgage payment will be to compare what you can afford. Evaluate your monthly payments and see the effect of adding extra payments. Simply enter the price, deposit, Annual and year to get your loan quote.
Property Documents:
A potential profile document for a property helps reach the relevant users. If your portfolio is highly anticipated and in the top price range, your marketing substantial should reflect this and customers in the market for esteem homes would presume nothing less. You can add several types of files (pdf, dox, docs) etc. as attachments to a property listing.
Property Yelp Places:
Yelp / Nearby places puts your listing in front of consumers nearby who are looking to make a purchase. Lots of consumers use Yelp every day to make purchase decisions. Home Villa WordPress real estate theme, offer Yelp Ads feature helps your listing when consumers search for a business like yours.
Property WalkScore:
Home Villa comes with WalkScore feature. WalkScore is a number between 0 and 100 that measures the walkability of any address. For each address, Walk Score analysis hundreds of walking routes to nearby amenities. Points are awarded based on the distance to amenities in each category.
Property Multi-Units:
Multiple units are a shortcut to your financial freedom. If one house is a decent investment, would not two, four, six or eight houses be even better? With Home Villa WordPress real estate theme, complete detail of multi units will be given on detail page to get benefit from them to setup successful property business.
Change Log Version 2.4 (11 May 22)

New Added: Compatibility upto latest WordPress version 5.9.x
New Added: Compatibility upto php version 8.1
New Added: Envato Autoupdate API upgraded as per new Envato policy
New Added: Powered by Google logo on Autocomplete script

Fixed: Add new property type sections freezes
Fixed: Page builder crash issues
Fixed: Add icon button not working in cs icon manager
Fixed: Browse button not working
Fixed: Floor plan issues on property detail page
Fixed: Fatal errors on property detail page
Fixed: Free + Paid Property not posting successfully from frontend.
Fixed: Member frontend dashboard - Profile Image not uploading
Fixed: My location not working
Fixed: Styling & jquery issues

Change Log Version 2.3 (6 August 21)


New Added: Compatibility upto latest wordpress version 5.7.x

Fixed: Page builder / classic editor not working
Fixed: Nearby options fatal error on property detail page
Fixed: Property gallery addition not saving from backend and frontend
Fixed: Price tables rows are not saving and updating
Fixed: Print option not working on detail pages of property 
Fixed: Testimonial fancy view is appearing broken on frontend
Fixed: Floor plans failed to save while posting from frontend
Fixed: Comments not appearing for pages
Fixed: Sidebar Filter Breaks and emptied as soon as Listing type is clicked from sidebar filter
Fixed: Console notices related to jquery on backend and frontend
Fixed: Pagination not working on member listing page
Fixed: Current location not working
Fixed: Property type title not appearing in backend 
Fixed: Contact form email not working
Fixed: Styling & jquery issues


Change Log Version 2.2 (1 September 20)

Fixed: Stored Multiple XSS issue

Change Log Version 2.2 (11 March 2020)

===========
Improvements
===========
Improvement : Price on call feature implementation on all listing views
Improvement : Spaces added in Custom fields title in listing as well as detail view

=========
Fixed
=========
Fixed: Free package posting issue
Fixed: fatal errors in REM listing element
Fixed: Radial Search not working
Fixed: faq's not saving while posting property from frontend
Fixed: price table edit issues
Fixed: Google autocomplete search not working
Fixed: Styling, Js & Responsive issues

Change Log Version 2.1 (10 Jan 2019)

===========
Newly Added
===========
New Added: Compatibility upto latest wordpress version 5.3.x

=========
Fixed
=========
Fixed: Free package posting issue
Fixed: Page builder / classic editor not working on latest wp
Fixed: fatal errors on Theme activation and property detail page
Fixed: Enquiry button not working
Fixed: Frontend dashboard notices
Fixed: Add button not appearing for Map Nearby places
Fixed: Notices while updating theme options and plugin settings
Fixed: WordPress default pagination is not appearing
Fixed: Default archive page issues
Fixed: Styling & Responsive issues

Change Log Version 2.0 (25 Oct 2019)

===========
Newly Added
===========
New Added: Compatibility with latest wordpress version 5.2.x
New Added: Compatibility with latest woo commerce plugin 3.7.x
New Added: Compatibility with php version 7.3.x
New Added: Compatibility with revolution slider 6.x
===========
Improvements
===========
Improvement : Prettyphoto photos popup larger size in mobile
Improvement : Social Logins API's up-gradations as per new social policy updates
Improvement : Responsive script update
=========
Fixed
=========
Fixed: Page builder / classic editor not working
Fixed: Price Table notices /errors
Fixed: Packages labels are not deleting from backend
Fixed: Member location search not working
Fixed: Theme options not saving
Fixed: Counter element issues
Fixed: Errors notices in property types
Fixed: Free package posting issue
Fixed: Property listings pagination issues
Fixed: Styling & Responsive issues

Change Log Version 1.9 (20th March 2019)

===========
Newly Added
===========
New Added : General Data Protection Regulation (GDPR) Compliance
New Added : WordPress 5.x (Classic Editor) Compatibility
New Added : Compatibility upto php version 7.2.x
New Added : Compatibility with Woo Commerce plugin 3.5.x
New Added : Google Login
===========
Improvements
===========
Improvement : Social Logins API's up-gradations as per new social policy updates
Improvement : Custom field url is added with hyperlink
Improvement : Major changes in Chosen and responsive scripts
=========
Fixed
=========
Fixed : Page builder crash issues with classic editor on WordPress 5.x
Fixed : Free/paid property posting issues
Fixed : Property features issues
Fixed : Property type's search result page assignment issue
Fixed : Smtp and email issues with real estate manager plugin
Fixed : Price on Call field not appearing while posting property from frontend
Fixed : Floor plan anchor not working on property detail page
Fixed : Membership package information not showing
Fixed : Price table rows update issue
Fixed : Custom Search Issues
Fixed : Filtration and pagination issues
Fixed : Translation issues via loco translate plugin
Fixed : Yoast seo plugin conflict with page builder
Fixed : Styling, RTL and responsive Issues

Change Log Version 1.8 (28th February 2018)

===========
Newly Added
===========
New Added: Compatibility with WordPress 4.9.4
New Added: Compatibility with Latest Php version 7.2.2
New Added: Commas separator feature in property prices
New Added: Property detail page Slug Change option
===========
Improvement
===========
Improvement: Property images clickable in listing view
Improvement: Website link and phone number on property detail page
Improvement: Automatic Scroll to REM: Properties slider page builder element
=========
Fixed
=========
Fixed: Page Builder conflict With Yoast SEO plugin
Fixed: JavaScript Issue with Draw on Map feature on WordPress 4.9.4
Fixed: Currency positioning feature not working in prices as well Mortagage calculator
Fixed: Search location on Map button not working
Fixed: Property features appear duplicated Once edit/ Update from frontend
Fixed: Floor plan title and link not appaering on frontend
Fixed: Property type individual listing search result page not working
Fixed: Price Table button link not working
Fixed: "Sold Out" showing on all listings with out Prices on detail page
Fixed: Loco Translate strings missing translations
Fixed: Map zoom level not working on Listing detail and map nearby places map
Fixed: Job Alert email template appear in HTMl format in email
Fixed: Free package multiple issues
Fixed: Images are not saving after posting free property listing
Fixed: Property Claim and flag issues
Fixed: SMTP issue - Email not working with our plugin settings 
Fixed: No max price field in advance search
Fixed: Location step 4 is not appearing while posting property
Fixed: Homevillas video slider Issue in section
Fixed: Open house info, FAQ and video not saving while posting property from frontend
Fixed: Contact form page builder Element not working
Fixed: After admin approval of property no email notification
Fixed: Pagination not working
Fixed: Map Style not implementing on detail and map nearby places
Fixed: Page background color option is not working
Fixed: Unknown user registration email sent to user via Gmail
Fixed: Price on call field not appearing when selected from frontend
Fixed: Property tags are not working
Fixed: Apartment for sale - Not working from frontend while property posting :
Fixed: Custom Fields Icons Issue
Fixed: Locations widget not working
Fixed: Split map Issues
Fixed: Property price label Issues in other Languages
Fixed: Styling and Responsive issues

Change Log Version 1.7 (15th May 2017)

===========
Newly Added
===========
New added       reviews and comment system added
New added       added compatibility with  php version from 5.6 to 7.1.4
New added       add header full width on/off in page meta and apply in all headers.
New added       add faq's in properties at add new property
New added       property types added on/off fields for  like floor plan , video ,walk score , etc…
New added       add load-more in notifications user dashboard
New added       added sort order lowest and highest price in sort by
New added       on new registration assign one free package added in wp rem settings
New added       user tags options added in  add new property
New added       add new property success message added
New added       country wise search also added  keyword search , tags, and content search
=========
Improved
=========
Improved        separate front-end and back-end js files homevillas
Improved        slider improved property detail page
Improved        location element selected location id replace with slug
Improved        wpml compatibility for complete plugin
Improved        pagination loader change in member list page.
Improved        price interval in property types improved
Improved        when filter turn off property element sidebar should not be off as well as save search box
Improved        near by places switch on/off property types  map property detail pages
Improved        forget password email is not working. Registration emails are sending with out using smtp
===========
Fixed
===========
Fixed           custom field for taxonomy issue in default importer
Fixed           map tool tip popup close map should not be refreshed
Fixed           property not appearing directly in listing using free package - auto approval options are off
Fixed           phone number hide show not working after pagination in member list page.
Fixed           mail-chimp email sending issue.
Fixed           browse buttons are not working with image preview
Fixed           editor visual mode content missing
Fixed           news letter widget mail chimp list missing after saves
Fixed           responsive issue on mac-book pro 15 inch. Testimonials
Fixed           property type missing in property edit mod when post add from front to another language wpml
Fixed           in dashboard , my properties click on edit and change some thing than update property will be missing from agent profile on update
Fixed           floor plans title and description and file attachment title missing on add new and edit property
Fixed           members filters are not working
Fixed           new user register when account is inactive unable to login with user name password but I can login with email and password
Fixed           split map view some of the sorting filters are not displaying on first load
Fixed           dashboard user notification need to style overflow text
Fixed           contact form element not working
Fixed           inquiry and viewing count does not increase and not saving in dashboard --- we received notification about request viewing but not appearing in requested viewing s section 
Fixed           floor plan tabs id in issue in other languages at property detail page
Fixed           property type icons manager missing for type icon
Fixed           features  are duplicating for all property types


============
Newly Added
============
New Added: Flag / claim For listing Added For Listings
New Added: Advance Reviews System For Listings
New Added: Run Updater For Old Users Admin Notification
Improved : Forget password sent email link instead of password
============
Issue Fixes
=============
Fixed : Twitter authentication  warning issue
Fixed : Gallery Images Cloning at Listings detail Page

Change Log: Version 1.5 (12 April 2017)

============
Issue Fixes
============
- Fixed: Facebook access token is not generating and updating
- Fixed: Inner Pages content disappear after activating child theme
- Fixed: Location map is not working on frontend dashboard
- Fixed: Incase of PREMIUM/ADVANCE Package (which has Featured Properties & Top  Category Properties ON), the property not get listed as a Featured or Top category property
- Fixed: The price option/type field (per annum, asking price etc.) is not appearing as inputted from frontend
- Fixed: When updating a property and a user clicks the UPDATE button in step 6, an error message appears requiring first Name, Last Name & Address.
- Fixed: Map loading issue in near by places in case of ajax mod
- Fixed: Images keeps on loading when navigating pagination from property element
- Fixed: Map Loading issue in Tabs and also add active class for tabs
- Fixed: Yelp Places and walk score ajax load need to set same as map
- Fixed: If Gallery images didn't added - Video links are not working on property        detail page 
- Fixed: Icon picker left right arrows missing
- Fixed: Icons need to set alignment complete website
- Fixed: Members Pagination and loader issue 
- Fixed: Dashboard Loader issue
- Fixed: Need to remove UPDATE button on first step while updating property.
============
Improvements
============
- User is not directed to the dashboard, instead the page stays on the homepage.
- Map In sidebar need to fetch all detail Views
- Remove "I agree term and policy checkbox" sidebar contact agent in all property detail pages.
- All alert message center align with Form validation
===========
New Features
===========
- IDX Property Listings
- 360 3D Virtual Tour on property detail page
- Property Sold Status Feature
- Property Active / Pending Status need to in edit mod
- Rich Snippets for property listing, detail and member listing and detail page
- Property detail pages sidebar element on off check in plugin options and property type

Change Log: Version 1.4 (3 April 2017)


==========
Newly Added :
==========
- New Listing Detail Page: V5
- Nearby Places
- Admin have choice to use KM / Miles nearby places and location radius
- Adding Element Title separator field in all elements (theme+plugin) ( Home 17 requirement )
- Map full screen at listing detail page.
- icon import custom script for arranging the icons for icon manager
- Property Notes in all listings and User Dashboard
- Hide Property for Listings
- Print functionality at property detail
- Multiple Revolution slider in importer
- Email Notification when inquiry and arrange viewing made by visitor new email template
- Inquiry Multiple on listing Message
- Icons and fonts option in importer

Improvements: 
============================
- HTML structure for all functionality links like (compare, favorite ... etc.)
- Inquiry form mandatory  fields removed from name, email and phone field
- Arrange viewing form fields removed from name, email and phone field
- property widget new style
- compare element complete design change
- In dashboard Packages tab, added top Expiry date and number of property
- Member Contact Info form need to fetch in all views listing details
- Dashboard Style
- Map in detail pages changed load with AJAX
- Inquiry on / off switch in all properties elements
- Responsive Options added in all element
- Map Scrolling Disabled in case draw map
- Phone no show hide added everywhere in website where phone no is visible
- Nearby places and walk score load via ajax

Issues Fixes:
==================================
- Nearby places API issue and latitude longitude implementation 
- Search alert Job issue
- Widget Latest Post Style
- Main-search location popup style issue
- Property count and redirection was not working in LOCATIONS section
- Property posting was not working using free package
- Page Speed Optimization Load page 
- Location element fixed adding via page builder
- In mortgage calculator all calculation move to on change to get you loan Quote button in all detail views
- Remove functionality not working for activity notifications on both frontend and backend
- Icons loading issue
- Search alert was not working properly
- All Uploads Button Sorting Need to disable in edit and add new property
- Map zoom after clicking the map for theme map element 
- Mortgage calculator on click value change problem
- Compare link loader issue in listing pages. 
- Search alert cronjob issue
- Message issue for contact agent

Change Log: Version 1.3 (16 March 2017)

Fixed: Inquiries form not working.
Fixed: Free Package listing submission Issue
Fixed: Responsive and styling Issues

New Added: Fonts Manager
New Added: Icons Manager
New Added: Home 10
New Added: Home 11
New Added: Home 12
New Added: Home 13
New Added: Home 14
New Added: Home 15
New Added: Home 16
New Added: Home 17

Change Log: Version 1.2 (3 March 2017)

Fixed: WooCommerce payment methods are not redirecting to check out page
Fixed: Javascript strings are not translatable via Loco Translate plugin
Fixed: Incase of Free Package , doesn't proceed after clicking Create property Button.
Fixed: Purple color scheme for Menu and Advance search filter is not changing from CS Theme options.
Fixed: Currency not changing on property listings other than $.
Fixed: Responsive and Styling Issues

New Added: RTL Demo
New Added: Home 5
New Added: Home 6
New Added: Home 7
New Added: Home 8
New Added: Home 9

Change Log: Version 1.1 (21-February-2017)

1. Added: Multiple custom fonts 
2. Added: Home 2
3. Added: Home 3
4. Added: Home 4

Change Log Version 1.6 (20th April 2017)