Sage Pay Payment Gateway for WooCommerce
Extend your reach to a wider range of customers with our Sage Pay extension for WooCommerce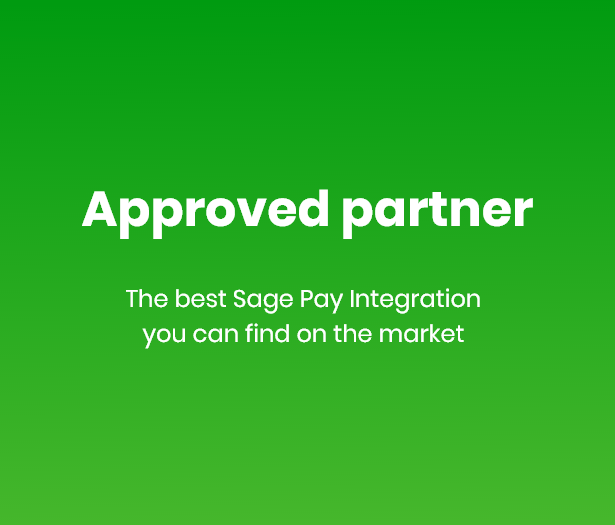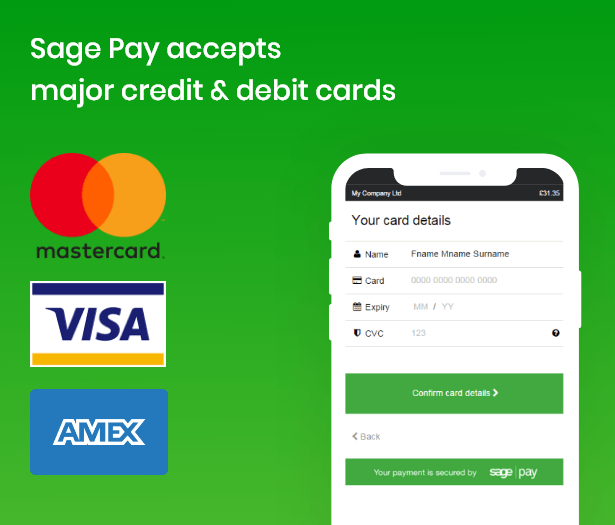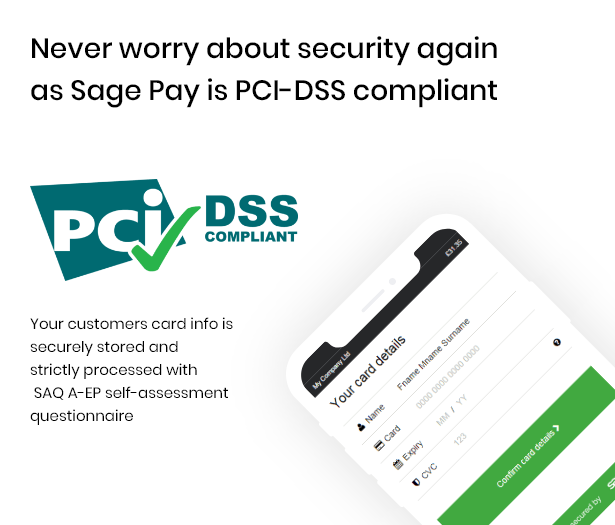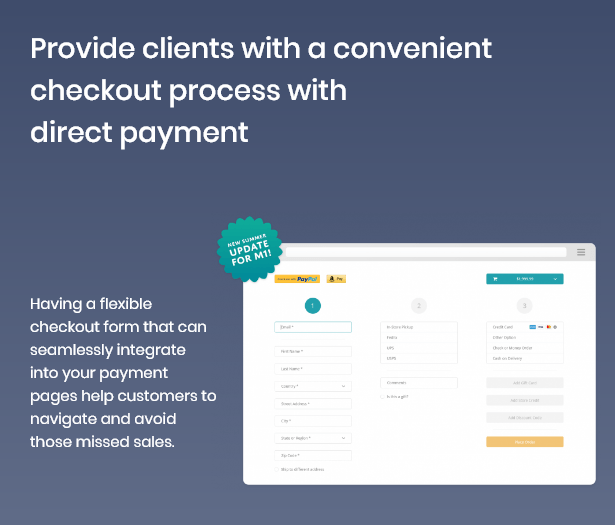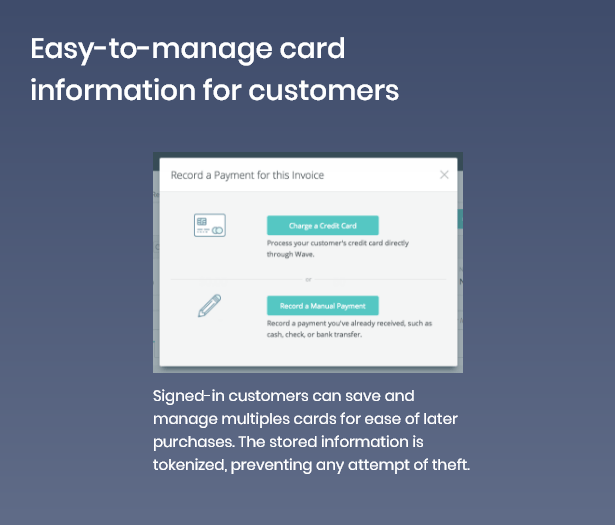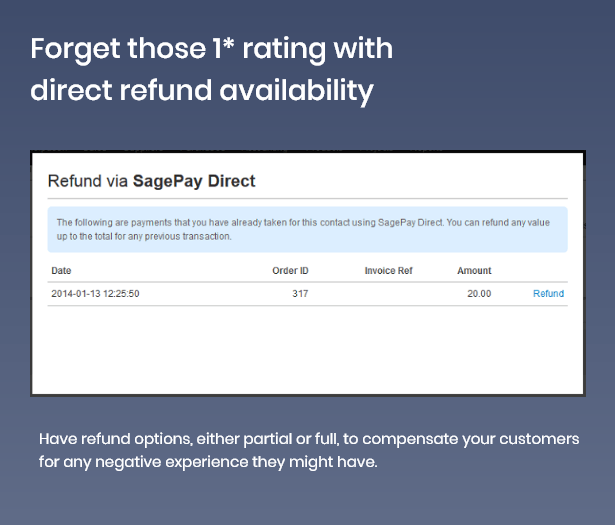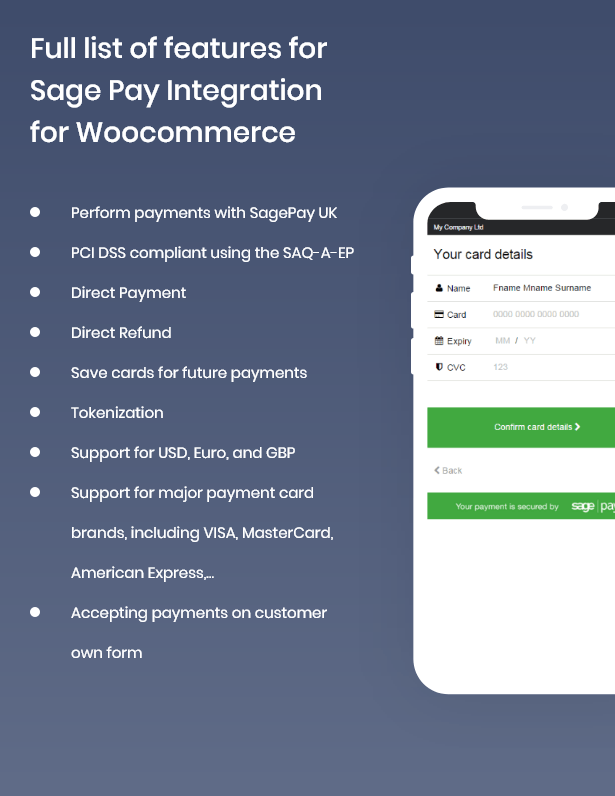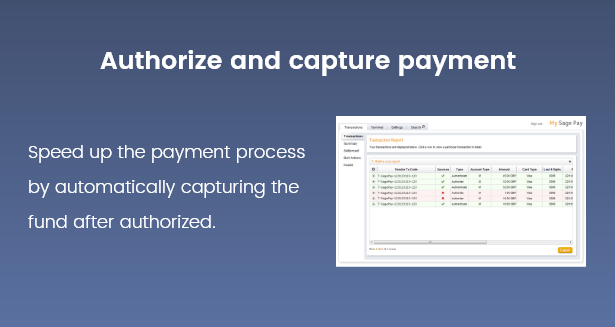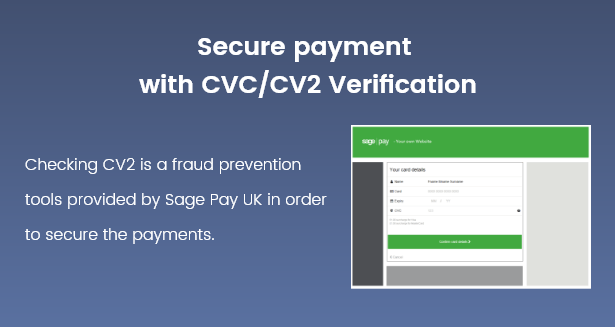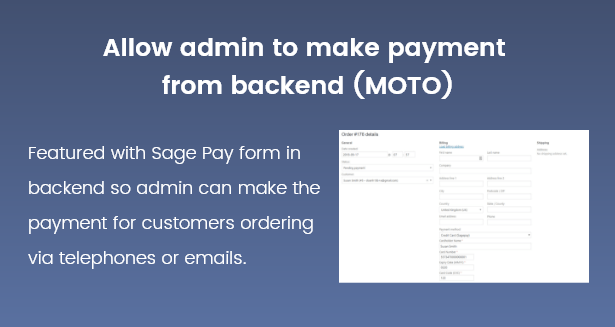 Features
Sage Pay accepts major credit & debit cards
MasterCard
JCB
VISA
American Express
Never worry about security again as Sage Pay is PCI-DSS compliant
Your customers card info is securely stored and strictly processed with SAQ A-EP self-assessment questionnaire
Provide clients with a convenient checkout process with direct payment
Having a flexible checkout form that can seamlessly integrate into your payment pages help customers to navigate and avoid those missed sales.
Easy-to-manage card information for customers
Signed-in customers can save and manage multiples cards for ease of later purchases. The stored information is tokenized, preventing any attempt of theft.
Forget those 1* rating with direct refund availability
Have refund options, either partial or full, to compensate your customers for any negative experience they might have.
Secure payment with CVC/CV2 Verification
Admin can set up to detect the wrong CV2 security code for Sage Pay payments.
Allow admin to make payment from backend (MOTO)
Our payment gateway supports Mail Order/Telephone Order by enabling admin to make payment from admin panel.
Authorize and capture payment
With capturing payment feature, payment will be captured instantly when the order is made.
Full list of features for Sage Pay Integration for Woocommerce
NEW! PSD2 (SCA) Compliant
CVC/CV2 Verification
Support making payment from backend (MOTO)
Authorize and capture
Perform payments with SagePay UK
PCI DSS compliant using the SAQ-A-EP
Direct Payment
Direct Refund
Save cards for future payments
Tokenization
Support for USD, Euro, and GBP
Support for major payment card brands, including VISA, MasterCard, American Express,…
Accepting payments on customer own form
ChangeLog

WooCommerce Sage Pay Gateway - Changelog

======================================
### version 1.5.3 2020/09/01
- Sagepay is now Opayo 

### version 1.5.3
- Fix json error for Sagepay PI 

### version 1.5.2 - 2019/11/05
- Fix error with 3ds for Sagepay PI
- Check the customer's response

### version 1.5.1 - 2019/10/30
- Show message response from Sage Pay

### version 1.5.0
- Add security with 3D version 2 

### version 1.4.0
- Add a layer of security with 3D checkout 

### version 1.3.1
- Fix error customer cannot login and place order

### version 1.3.0
Add payment type "Direct Integration":
- Admin can choose payment actions: Authorize Only or Authorize and Capture
- Allow admin to perform Refunds, Voids, Authorises, and Releases of transactions remotely without having to log into MySagePay
- Enable CVC verification
- Allow customers to checkout using credit card payment

### version 1.2.0
- Fix error validation card information
- Fix error 3130: 'billingstate' too long
- Compatible with Woocommerce 3.6.x

### version 1.1.0
- Choose between Authorize Only or Authorize and Capture
- Enable CVC verification
- Admin can easily make payment in admin backend (MOTO)
- Admin can capture the payment (if Sage Pay Payment in WooCommerce setting is Authorize Only)
- Admin can cancel order (void payment)

### version 1.0.0
- Allow admin to integrate their SagePay account to their WooCommerce stores
- Allow customers to checkout using credit card payment
- Support Saved Card Function
- Customers can manage their saved card in My account page.
- Allow admin to refund via Sage Pay

First release